Over the next seven blogs I'm going to share with you a process that helps agents develop a business model that starts producing income quickly. I'll be addressing agents who have gone through the equired educational and licensing processes for their national, state and local board requirements. If you haven't and need more info just e-mail me at rickguthrie@kw.com and I can point you in the right direction to enroll in pre-licensing classes for your area not just those in Woodbridge Virginia.Before I even start with blog 1, or the first step, I want to preface with some advice to everyone.
Is a career in real-estate for you?
I've been training newly licensed agents for over 16 years now and the one thing I find is that their reasons for starting a career in real-estate were not clear or vague at best in the beginning. There are several areas of real-estate that are rewarding and profitable and are not necessarily sales related.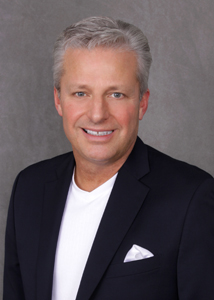 You may be interested in investing in real-estate as either buying or holding properties as rentals. Or maybe you want to buy and flip properties for quick cash flow. You may be more interested in property management in either commercial leases or residential leasing and working with property management companies. You may be interested in real estate development such as new home subdivisions or vacation and resort developments. You may want to deal with marketing for real-estate teams in media, social media and help them develop a virtual presence with SEO, website and WordPress sites. Some of these require specific licensing and some do not depending on where you plan to practice your profession.Or like I did, you want to dive into residential real estate sales. I think the first thing you need to do before going down that path is to ask yourself why. Then you need to do some research.

I would like to make some suggestions that may help you get some of your answers.
First you need to know this, that the real estate business is a business before anything else. As with any business there is some sort of products and services that are provided. As with any business the components that provide the most value to the business are people. As with all people, they have different mindsets, beliefs, talents and interests that provide different benefits to different aspects of the business. So what's the point right? The point is do you know who you are at what you're trying to accomplish with this career. Even if you have it in your mind that you are going to sell real-estate part time you still have to know who you are and what you're trying to accomplish.
How do you figure out who you are and what and you're trying to accomplish?
I always feel you should seek out the ones that have succeeded at high levels before you. Here are my top picks for different areas.
Note: I am not paid in any way to plug these products or organizations. They have all contributed to my career in some way.
Research and Training:
Anything published by Rellek Publishing http://www.kellerink.com/books
One of the founders of this company is Gary Keller who I believe is the most influential significant real estate educators and trainers that has ever walked the planet.
Mindset:
The Answer, Book by John Assaraf and Philip Wylie

The One Thing, Book by Gary Keller and Jay Papasan
http://www.the1thing.com/
Who You Are:
I think a great tool to self-realize this is to take a DISC assessment. A DISC assessment takes basically four of your behavioral traits and shows you how they interact with each other. Any one I Interview, coach or hire has to have this as a first step before we even meet. There are several good ones but the Tony Robbins assessment is the one I prefer to use.
http://www.tonyrobbins.com/ue/disc-profile.php
So through this series we will basically be concentrating on residential real estate sales. I'm going
to walk through a quick start method and mindset that will assist you in creating revenue. I think this business affords a new agent the ability to get an income stream going quickly that will sustain itself while you continue to learn grow and expand your business. But take my advice and read or listen to some of the aforementioned books and links. Blog at you soon.